Medropper Series FEATURES
Pre-Assembled For Small Batches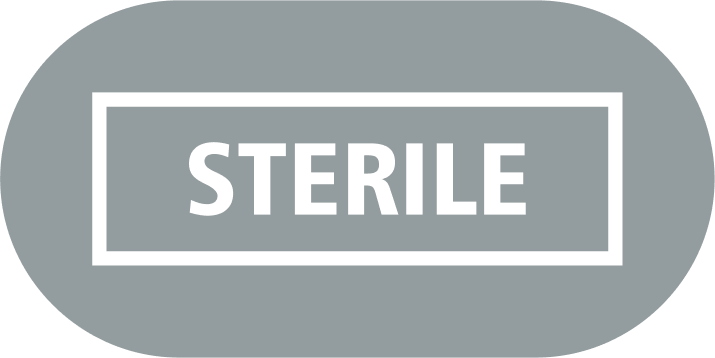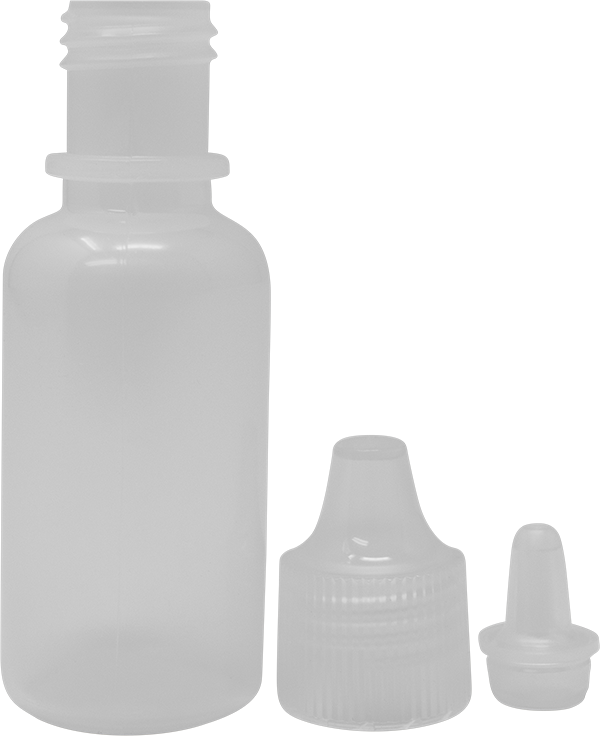 Medropper Series
We provide compounding pharmacies with a stable and predictable supply of high-quality sterile Ophthalmic droppers.
These styles of sterile eye droppers are ideal for small batch compounding. The eye droppers come pre-assembled in sizes of 3 mL, 7 mL, 10 mL, 15 mL, and 30 mL.

Pre-Assembled For Aseptic Handling
Pre-Assembled Bottles are Ideal for Small Batch Compounding.
Small pack sizes allow for less waste
Using the pre-assembled bottle, with special technique, the tip can be removed from the bottle using only the cap. This allows the compounder the advantage of never directly handling the critical tip of the bottle.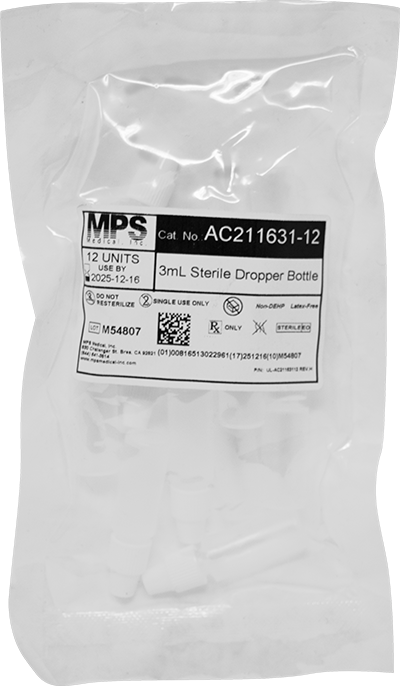 Sterility and Endotoxin
Each lot is released sterile and tested for endotoxin through one of our qualified third-party testing labs
All lots will be accompanied with a detailed Certificate of Analysis
Measured Cleanliness - USP <788> Particulate Tested
Each lot is measured for particulates via a USP <788> methodology through one of our qualified third-party testing labs as follows:

All lots will be accompanied with a detailed Certificate of Analysis showing the measured cleanliness of the product.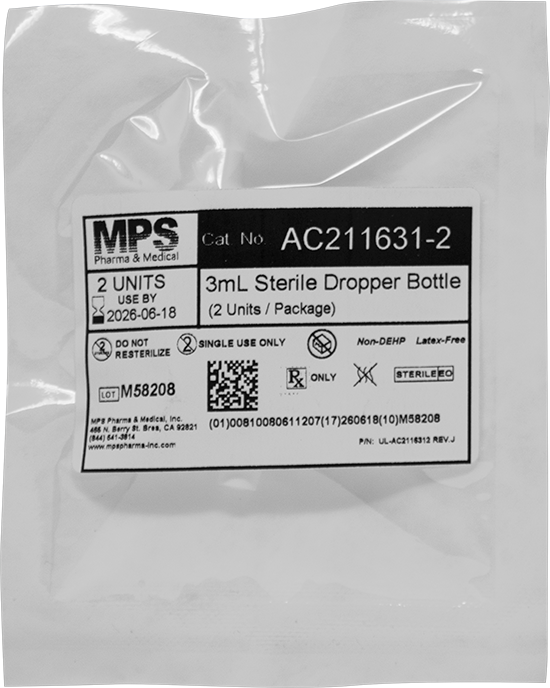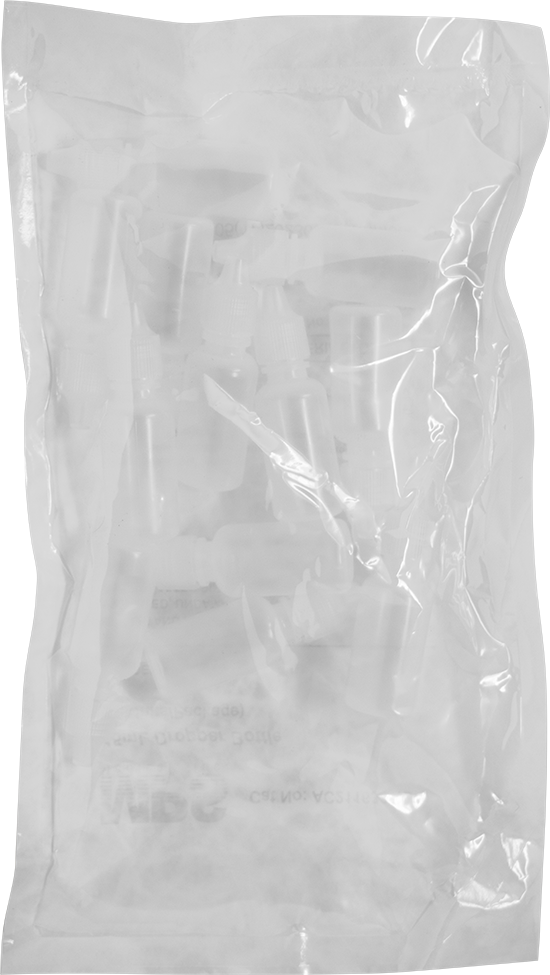 • Each dropper contains a specially engineered dropper tip for an accurate and repeatable dosage
• Tip will only dispense a drop when the bottle is squeezed
• Once the bottle is squeezed the tip will form a consistent drop size
Robust Documentation for your Quality Records
Every Lot Release is accompanied by a detailed Certificate of Analysis which includes:
• Sterility
• Endotoxin
• USP <788> level particulates
For your initial qualification activity, we've assembled a detailed product information packet. This packet includes:
• Materials information
• Sterilization information
• Dimensional information
If you need something above and beyond what are documentation has to offer, we can work with you to get it.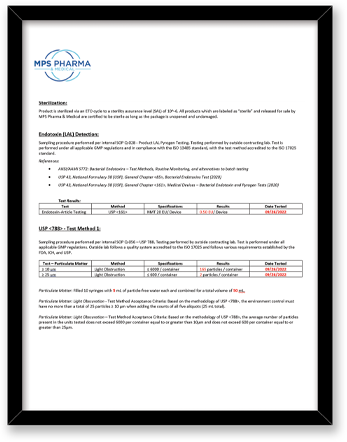 Frequently Asked Questions
What final release testing is performed for these bottle products?
| | |
| --- | --- |
| Test | Method |
| Sterility | Direct Transfer Method Embedded Spore Strip accredited to the ISO 17025 |
| Endotoxin/LAL | ISO 17025 – (USP), General Chapter <85>, (USP), General Chapter <161>, Medical Devices |
| USP <788> Test Method 1 – Particulates | Test Method Acceptance Criteria: Based on the methodology of USP <788> |
All testing is performed by qualified third party testing labs contracted with MPS Pharma. The final measurements are all reported on our current Certificate of Analysis.
Why do you measure particulates to USP <788>?
Our bottles are most used for topical ophthalmic preparations in the form of eye drops. This is a form of extraocular application of medication to the eyes. Specific chapters in USP guidelines state as follows:
USP <771> Opthalmic Products – Quality Tests:
"Two general categories apply for product administration to the tissues in the eye. Intraocular administration includes all ophthalmic products that cross (penetrate) boundary tissue, such as the cornea and sclera. For subvisible content, USP guidance is followed. Products for intraocular use must comply with Particulate Matter in Ophthalmic Solutions <789>. Product for extraocular use must comply with Particulate Matter in Injections <788>."
Both USP <788> and <789> are applicable to finished drug products; containers are not considered finished drug product. The testing MPS Pharma has performed on the bottles is based on the methodology of USP <788>, with particulate measurements reported for 10 um and 25 um sizes against limits reported on a per container basis.
Can I see a sample Certificate of Analysis that comes with this product?
The bottles come pre-assembled. What is the advantage of this?
Some pharmacy compounders find it advantageous to have the tip, cap, bottle come together. With special technique, the tip can be removed from the bottle just using the cap. In this manner a compounder can fill the bottle and close it with never physically touching the dropper tip.
If I open the pouch, will the bottle contents still be sterile?
Outside the bottle:
Once the pouch has been opened, then by the definition the outside of the bottle cannot be considered sterile, unless the pouch is opened in a controlled sterile environment.
Inside the bottle:
Inside of the bottle of an opened pouch is sterile and will remain sterile if pouches are opened in a clean and sterile environment. To maintain sterility, pouches should be handled and closed in the same controlled environment.
MPS does not own any specific drugs of its own, and as a result has performed the CCIT test with water. MPS bottles pass the Container Closure Integrity Testing (CCIT) as defined by USP <1207>.
Many clients of MPS have performed CCIT protocols against the bottle combined with their specific drugs and they have successfully passed.
CCIT is not a sterility test. The CCIT methodology evaluates the container's ability to maintain a container closure system in protecting the internal contents against potential external contamination.
The passing of these tests provides additional confidence that no external contaminants can enter the closure system.
What is the drop size for these bottles?
Drop size is dependent on several factors including the product being dispensed and the technique in which it is dispensed. The best advice for customers is to test the dropper tip with the compounded product to determine its suitability in its application.
A general water reference point can be provided to our customers as a starting guideline:
| | |
| --- | --- |
| Size(s) | Drop Size |
| 3 mL | 42 ul +/- 5 uL |
| 7, 10, 15, 30 mL | 40 ul +/- 5 uL |
What are the bottles made of? Can more information be shared?
The bottle and tip itself are composed of low-density polyethylene resin (LDPE). These are the fluid contact surfaces. The cap itself is composed of polypropylene (PP) and can be considered a non-fluid contact surface.
A more detailed material profile is available to share with customers who complete a non-disclosure agreement.
Are dimensional drawings of the bottle available?
Detailed dimensional drawings are available to customers.
Can I get a specification sheet of this item for my records?
Our pharmacy follows USP <797> and it requires we use depyrogenated materials. Are your products depyrogenated? Do you have a Certificate of Analysis (C of A) stating such?
All MPS lots are tested for endotoxins (pyrogens) and will meet the materials requirements as defined in USP <797>. A detailed explanation of this can be found in this PDF link. All MPS C of As include measurements for these endotoxins.
Have any questions?
Contact our Customer Service team for additional support at
(844) 641-3814 or by email at [email protected]