Sterile Compounding Ophthalmic Dropper Bottles
Our range of sterile eye dropper bottles offer diverse product options to meet your varied pharmacy compounding needs. Choose from pre-assembled or non-assembled Medropper bottles in seven different sizes, or droppers with Pureflow® technology for preservative-free formulations.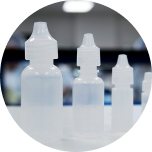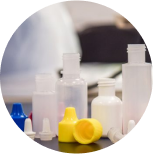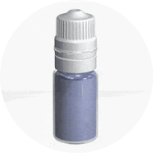 Pre-Assembled Medropper™
Ophthalmic Dropper Bottles
Medropper™ pre-assembled sterile eye dropper bottles allow for quick turnaround and ease of use. Non-DEHP and latex-free. Single, double, or twelve pack sizes available of sizes 3 mL through 30 mL. Product line is ideal for small batch filling.

Customizable Medropper™
Ophthalmic Dropper Bottles
Medropper™ sterile eye dropper bottles are ideal for large batches of medication needing quick and effective preparation. Take advantage of custom bulk packaging to meet your specific line filling needs, along with colored cap options for specific drug types or add to your own brand.

Pureflow® Ophthalmic
Dropper
Bottles
Pureflow® technology utilizes a single-way valve at the dropper tip to prevent uptake of air and liquids on the distal side of the bottle. This specific design allows for the reduction of microbial ingress. Through this function it is possible to validate a multi-dose, preservative-free formulation.
Have any questions?
Contact our Customer Service team for additional support at
(844) 641-3814 or by email at [email protected]