Frequently Asked Questions
We've separated our frequently asked questions into different categories. If you cannot find the answer to your question or if you'd like additional details, please send us an email to [email protected].
Please click on each question to reveal the answer.
Are your products latex-free?
Yes. All of MPS Pharma's I.V. infusion administration products are latex-free.
Do your products have an expiration date?
Yes, our products have a five (5) year expiration date which is printed on the product label.
Can we buy direct or do we need to go through a Distributor?
MPS Pharma sells direct and through specialty distributors depending on your location. Please call us at 844.641.3814 or email us at [email protected], to determine if you can order directly from us.
How do I place an order?
Local accounts can order with us directly by the following methods:
Phone: 844.641.3814
Fax: 844.641.3813
Email: [email protected]
EDI: Please email [email protected] for instructions.
Outside of the local area, we sell through our specialty distributors. If you are unsure if you are a local account or would like contact information for the distributor in your area, please call us at 844.641.3814.
Is there a minimum order?
No, our standard catalog numbers do not require a minimum box order. If you need a Build-to-Order (BTO) product, there is a minimum order requirement of 500 units.
Can I order a Build-to-Order (BTO) product?
Yes. In addition to a wide range of standard products, we also give you the option to build an administration set to meet your exact specifications. In fact, we have helped many clinicians solve difficult infusion problems.
Can I order sterile samples?
Yes, you can order up to 5 sterile samples of one catalog number. Box quantities of samples will be given at a discounted rate.
What certifications does your company have?
MPS Pharma is licensed by the Federal Food and Drug Administration and the State of California Department of Health and Human Services.
MPS Pharma & Medical, Inc.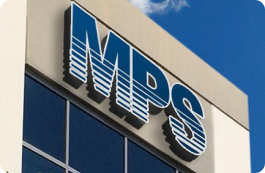 465 N. Berry St.
Brea, CA 92821
(844) 641-3814
(844) 641-3813 Fax